WORKSHOPS ARE A GREAT WAY TO COME TOGETHER
WHILE LEARNING SOMETHING FUN AND NEW!
I won't just be teaching you techniques, we'll be creating in some of my favorite local spots from flower farms to stunning vineyards that are rich in inspiration. Let's celebrate nature and make beautiful art!
Nature Inspired Workshops
Below you'll find a sampling of the workshops I offer, of course as a creative I'm always coming up with new class ideas that often change with the season! 
*workshops can be booked as private events with 10+ people
Classes are for all skill levels! No art experience necessary!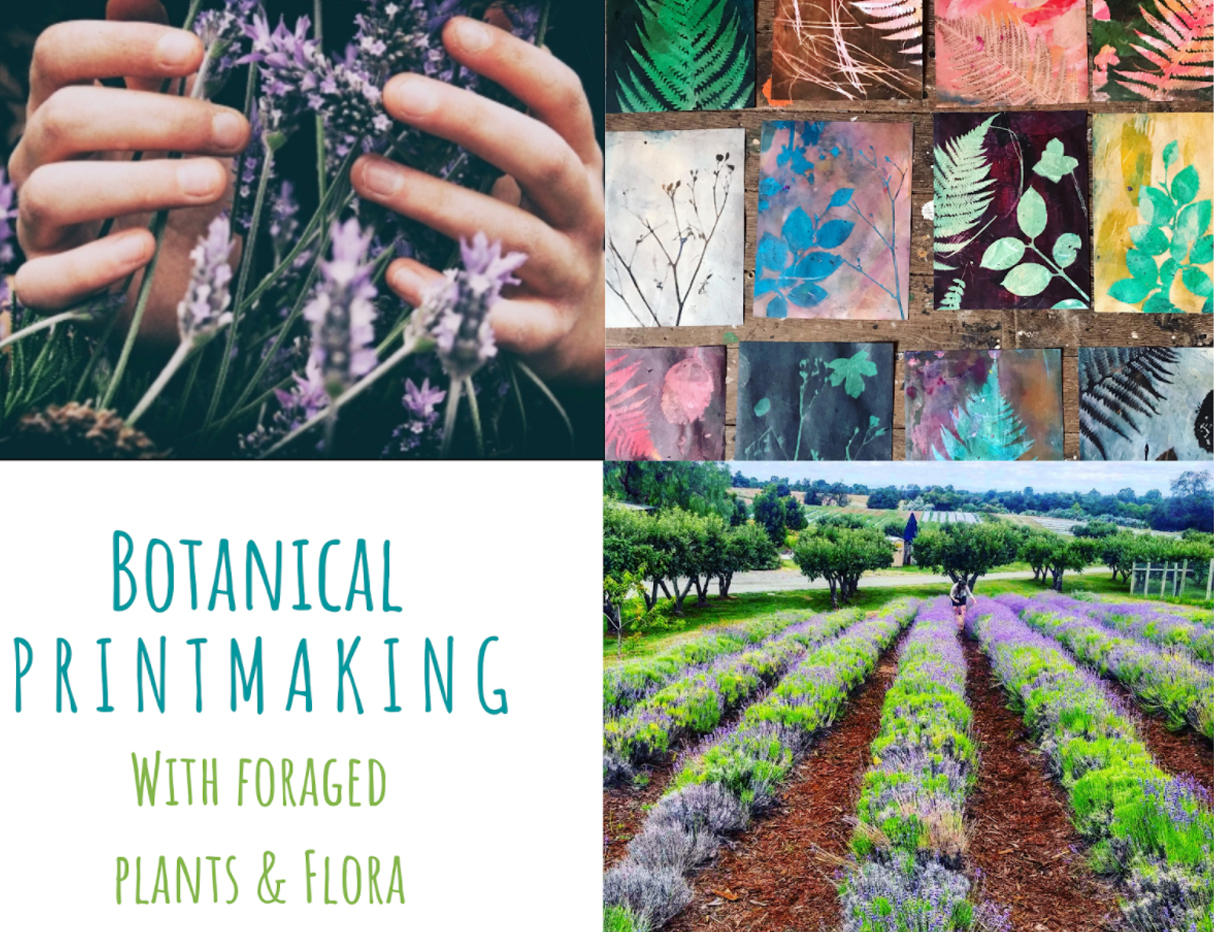 Botanical Printmaking
Discover all the basics of botanical printmaking and learn how to create lush designs on paper using foraged plants and flora.
You'll learn what to look for when foraging for plants, techniques to create texture, and how to choose complementary colors so your designs pop! By the time you leave, you'll have some gorgeous prints and the skills to create more at home! 
Abstract Nature Paintings
Create your own wild garden as we explore the soothing technique of layered nature paintings. 
Discover all the skills from how to create lush backgrounds using ink and acrylic washes to sketching out plants and florals. You'll learn how to layer paint to create atmospheric designs that have a painterly feel!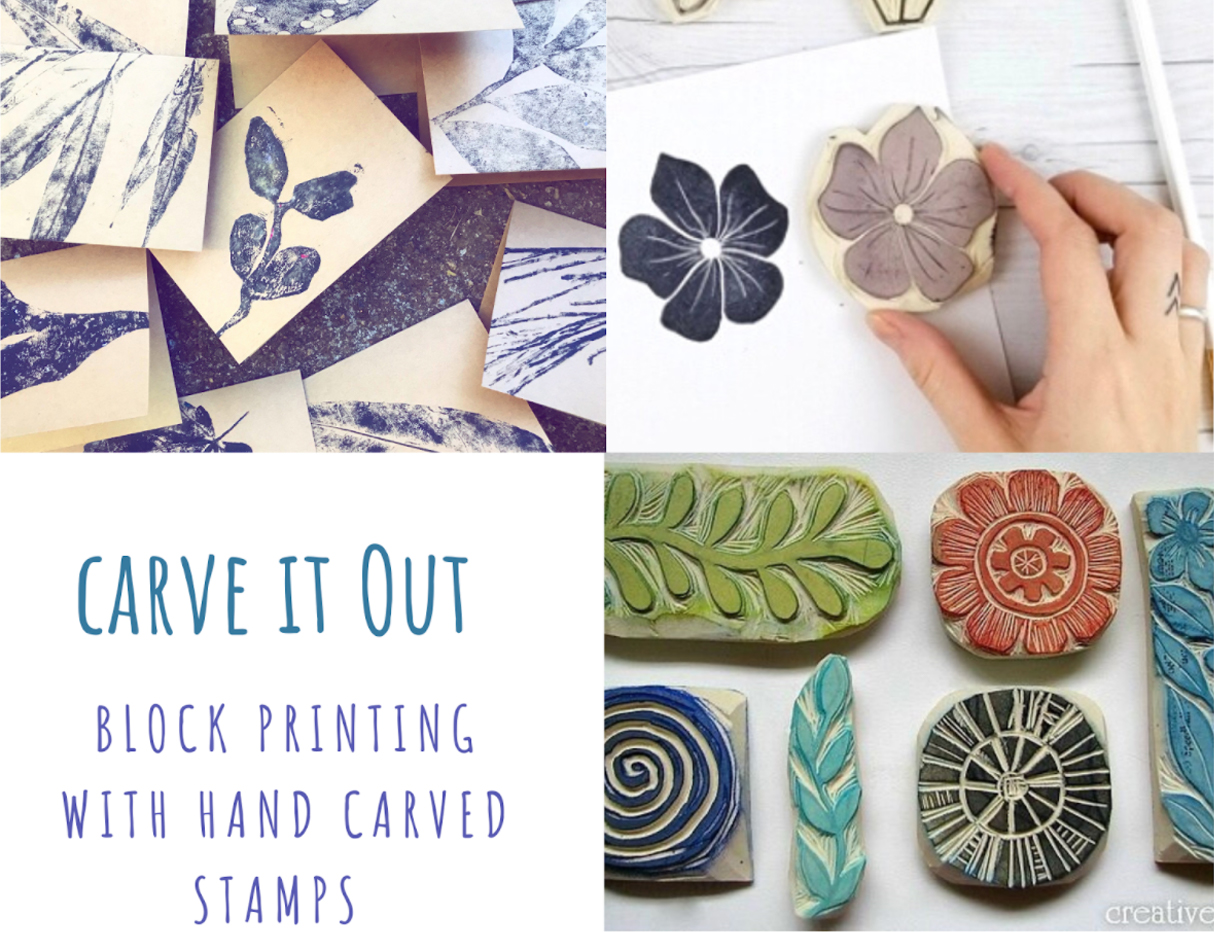 Carve it Out
Explore block printing and how to create your very own hand-carved stamps! You'll learn all the techniques for creating simple, hand-carved stamps that can be used on multiple surfaces from paper to canvas and even fabric!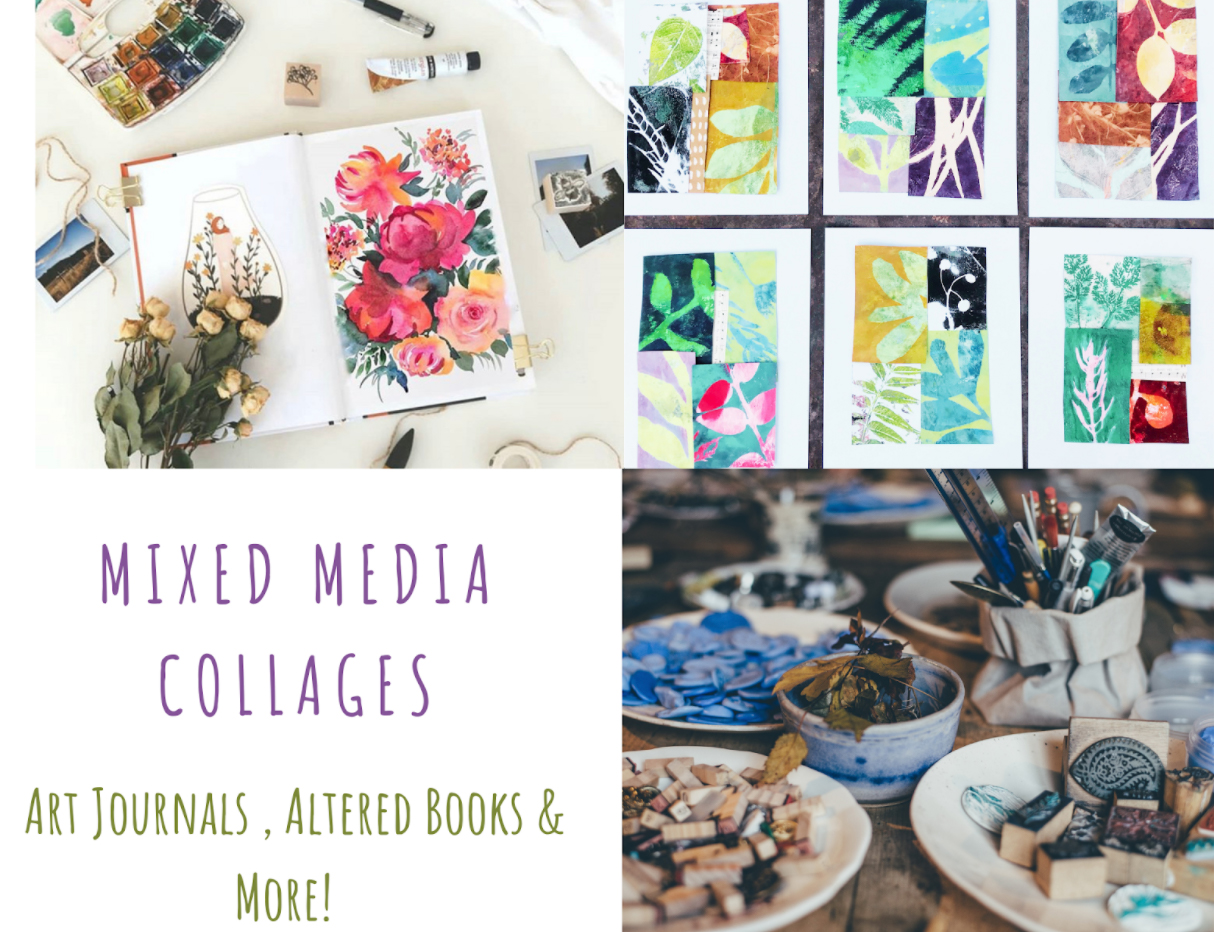 Mixed Media Collages
Explore the endless possibilities of mixed media collages. From altered books to art journaling you'll Learn how to create beautiful compositions from found objects, vintage papers, and more!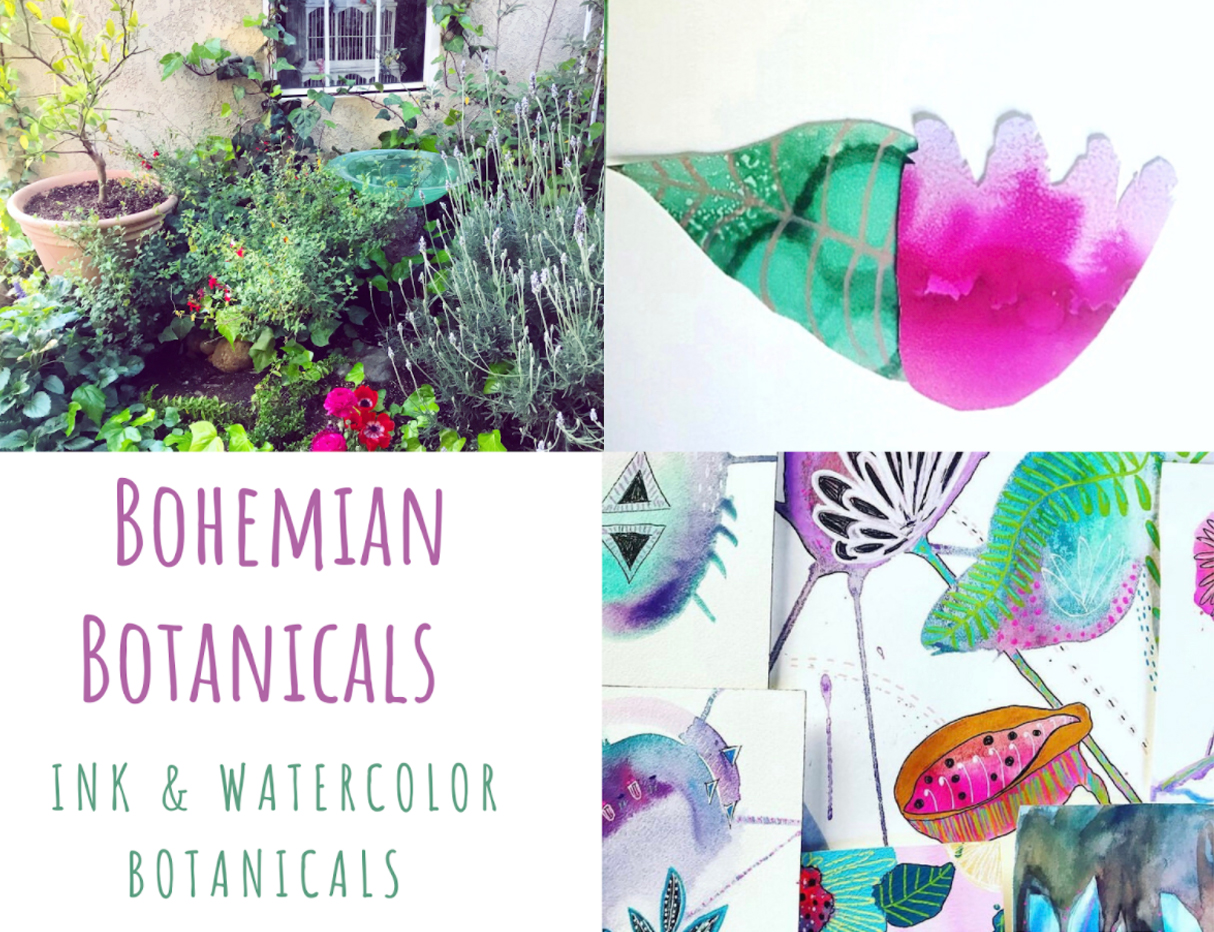 Bohemian Botanicals
Delve into the amazing realm of watercolors, fluid acrylics, and alcohol inks as we create beautiful designs on paper and canvas. You'll learn all the techniques to create lush botanicals and florals that really pop!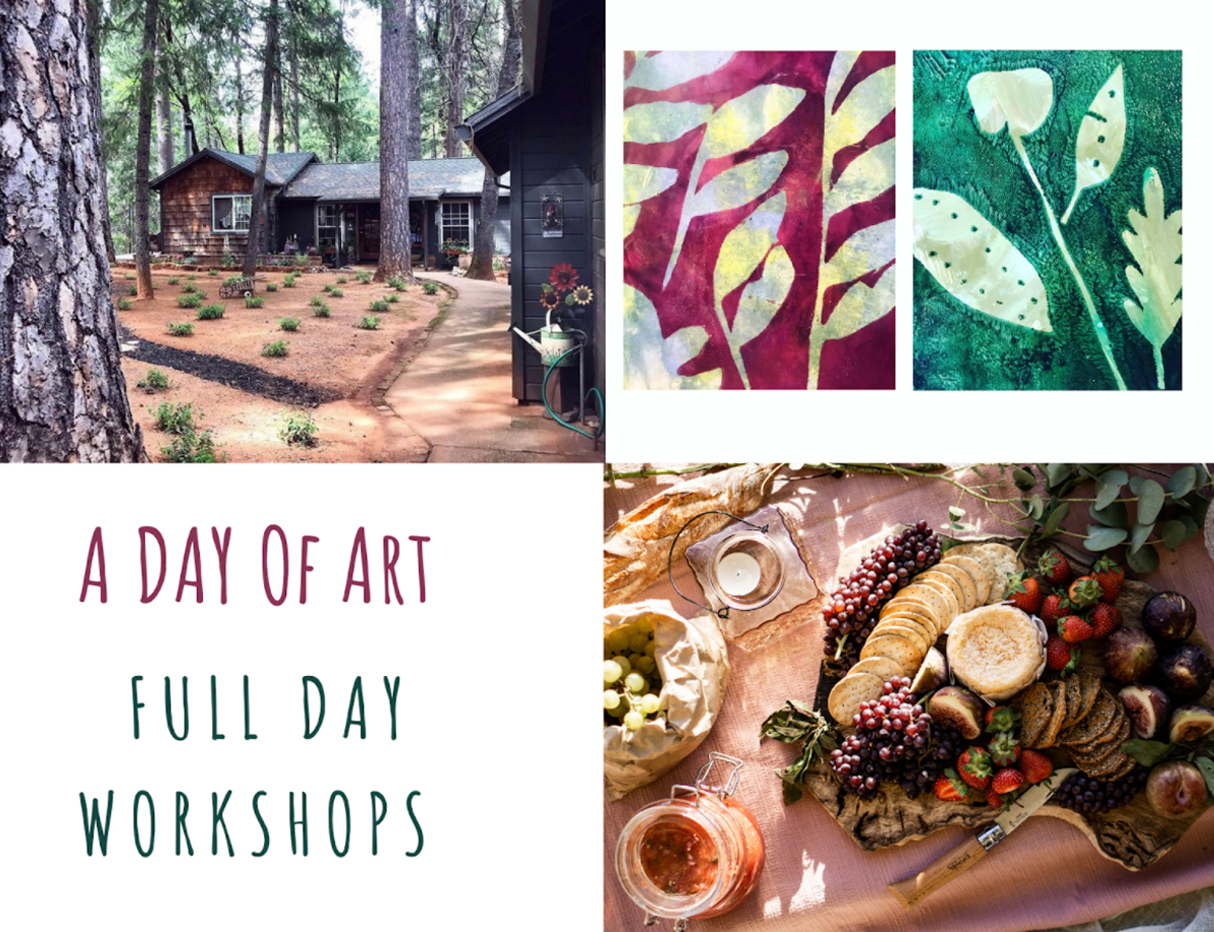 A Day of Art
Enjoy a day of art with one of my Full Day workshops! Full-day events include not one but two workshops and a gourmet picnic lunch! 
Get inspired and create while surrounded by nature at one of our handpicked venues from my forest studio in the scenic Sierra Nevadas to rolling vineyards and flower farms in the foothills!
Sign up for our newsletter to be the first to know when registration opens!